Best practices for safe transfer of chickpea germplasm
Contributors to this page: ICRISAT, India (RP Thakur, AG Girish, VP Rao).
Best practices in place at ICRISAT
For the most recent practices relating to phytosanitary standards and protocols used at ICRISAT to test seed germplasm see the following reference:
Chakrabarty, SK, K. Anitha, AG Girish, B Sarath Babu, RDVJ Prasad Rao, KS Varaprasad, PK Khetarpal and RP Thakur. 2005. Germplasm exchange and quarantine of ICRISAT mandate crops. Information Bulletin 69. Rajendranagar 500 030, Andra Pradesh, India. National Bureau of Plant Genetic Resources, Pantacharu 502 324, Andra Pradesh, India. International Crops Research Institute for the Semi-Arid Tropics (ICRISAT).
Seed health testing protocol at ICRISAT-PQL for import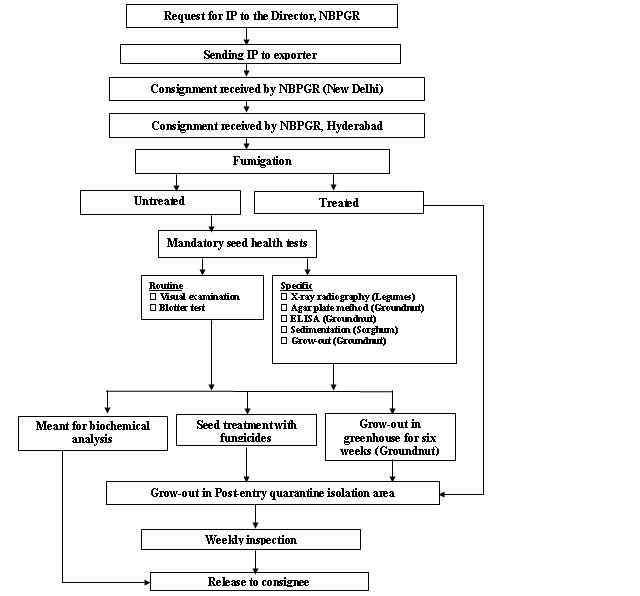 Seed health testing protocol at ICRISAT-PQL for export